A platform for building Transparent, Trustworthy AI solutions
AI is here to stay  -  impacting the way we make decisions, managing everyday tasks and getting things done. Businesses no longer see AI as a side project or a science experiment, rather they are doubling down on their AI investments. However, there are concerns and risks about AI that could undermine their investment in this technology and inhibit wide spread adoption.
One of the biggest issue facing business executives is  - TRUST IN AI. Real world data from a survey of over 1000 business leaders in the 2019 PWC AI Predictions  report highlights this concern as one of the top inhibiting factor in business adoption of AI.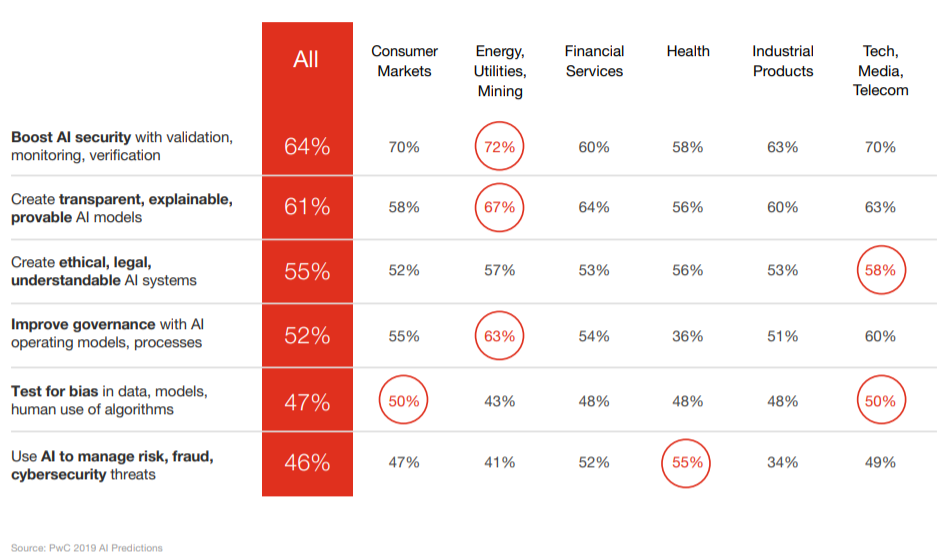 In order to build trust in AI, we need to address the following areas:
Fairness: Minimize bias in AI models and data

Interpretability: Understanding how a decision was made and is it accurate.

Robustness: Ensuring AI continues to operate within safe limits

Governance: Understand and control AI systems during operations

Compliance: Abide by AI and Privacy regulations
The research focus for AI over the last decade has been on accuracy. Now is the time to start focusing on building trusted AI systems that can help accelerate the adoption of AI in businesses. 
Introducing Superintelligent  -  a human friendly AI glass box platform that unravels and empowers organizations to build transparent, auditable, trustworthy and understandable AI solutions.
Superintelligent aims to demystify the AI black box by providing human insight into the internal workings of AI solutions and allow humans to be an active part(verify, provide input) in every step of the AI development life cycle (Train, Test & Validate, Deploy, Predict/Debug/Feedback).
Here is how Superintelligent will operate at every stage of the AI development life-cycle: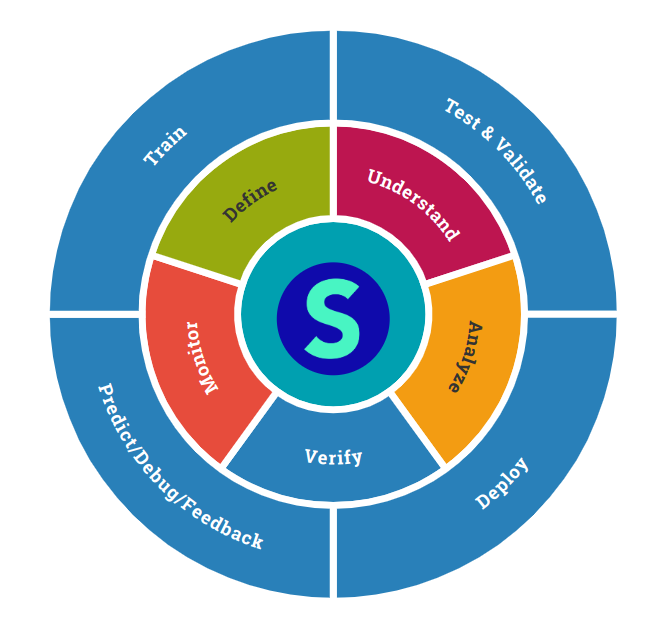 Define
The first step in the AI life-cycle process is having a clear definition of the AI system's behavior ensuring that an AI system's behavior aligns with the operator's true intentions. We will capture this in an decentralized AI disclosures registry that provides an organized, transparent interface about the entire system. 

Understand
The next step is clear understanding of how the model is trained, tested, validated before deployment to clearly ensure human oversight and approval of models and data used in training prior to launch. Provide specialized tools that can auto-detect bias, validate definition and interfaces to understand training data model outcomes. 

Analyze
Once the model is deployed in production, provide an operational dashboard to analyze models by providing human friendly insights to understand AI outcomes. With this new ability to analyze and understand real world usage - the provision to continuously iterate the model to reflect real usage is now possible. 

Verify
Collecting and storing audit logs of decisions made by the model including all the data inputs and environmental parameters used during the decision making process ensures a model is compliant with industry regulations. With available options to sync the audit logs to the decentralized blockchain registry offers an opportunity to build transparency that can help businesses build trust with their customers. 

Monitor
Continuous monitoring of deployed AI solutions across the spectrum not only offers businesses the peace of mind but also the incentive and imperative to scale their AI offering. Real-time alerts on outliers, data drift, and bias ensures immediate human involvement on issues and provides options to fix issues or course-correct as needed. 
The goal for Superintelligent is to provide the platform for businesses to build transparent and trustworthy AI solutions. 
Our team brings deep domain expertise with pioneering research in AI safety and security with published academic research(Artificial Superintelligence, Artificial Intelligence Safety and Security) paired with extensive commercial AI and AI transparency implementation experience(Botchain — The AI Bot Identity Protocol and Registry). These experiences led us to build a new kind of AI Platform to enable businesses of all sizes to unlock the AI black box and deliver trustworthy AI solutions to their customers.

You can reach us at info@superintelligent.io for more information or follow us @superintelligent for updates. You can get regular Superintelligent updates via email by subscribing to our newsletter.